Former vice-president vows to tackle corruption and reimburse farmers as he is sworn in to replace Robert Mugabe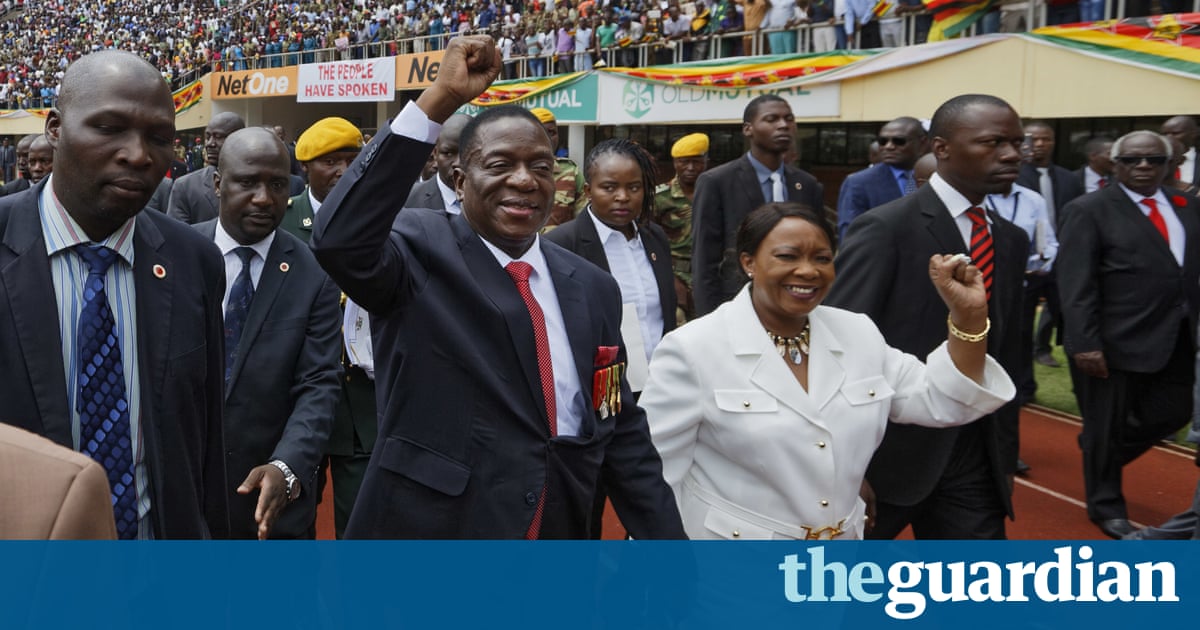 Emmerson Mnangagwa has been sworn in as the third president of Zimbabwe since the country gained independence in 1980, taking the oath of office in front of 70,000 people in Harares main sports stadium.
Mnangagwa raised a loud cheer when he pledged that free and fair elections would be held next year as scheduled and that the peoples voice would be heard.
The 75-year-old former spy chief was fired by Robert Mugabe as vice-president nearly three weeks ago, a tactical error by the ageing autocrat that triggered a military takeover, his impeachment by parliament, and finally his resignation on Tuesday.
Mnangagwa said Mugabes immense contribution to Zimbabwe should be recognised. He fought for our freedom let us all accept and acknowledge his immense contribution to our nation, the new president said to muted applause.
People sang and danced in the stands and raised banners reading Dawn of a new era and No to retribution, even as human rights activists began to report worrying details of attacks on close allies of the former first lady, Grace Mugabe, and their families.
Mnangagwa is a stalwart of the ruling Zanu-PF party, and is widely known as the Crocodile a liberation war nickname suggesting tenacity and ruthless cunning.
Critics have questioned his role in the Gukurahundi massacres in Matabeleland in 1983, when an estimated 20,000 people were killed in a crackdown on Mugabe opponents by the North Korean-trained Fifth Brigade. Mnangagwa has denied any part in the atrocities.
Many Zimbabweans, especially the ethnic Ndebele who bore the brunt of the Gukurahundi slaughter, will see his appeal on Friday to let bygones be bygones as an attempt to gloss over his nations darkest chapter.
Despite his long association with a brutal government that presided over Zimbabwes decline, Mnangagwa promised democracy and reached out to other countries for help.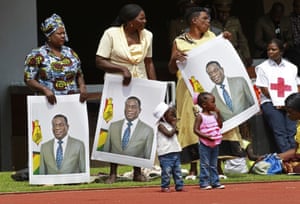 Read more: http://www.theguardian.com/us