Trump insists This was not the language used but senator who attended meeting says: He said these hate-filled things, and he said them repeatedly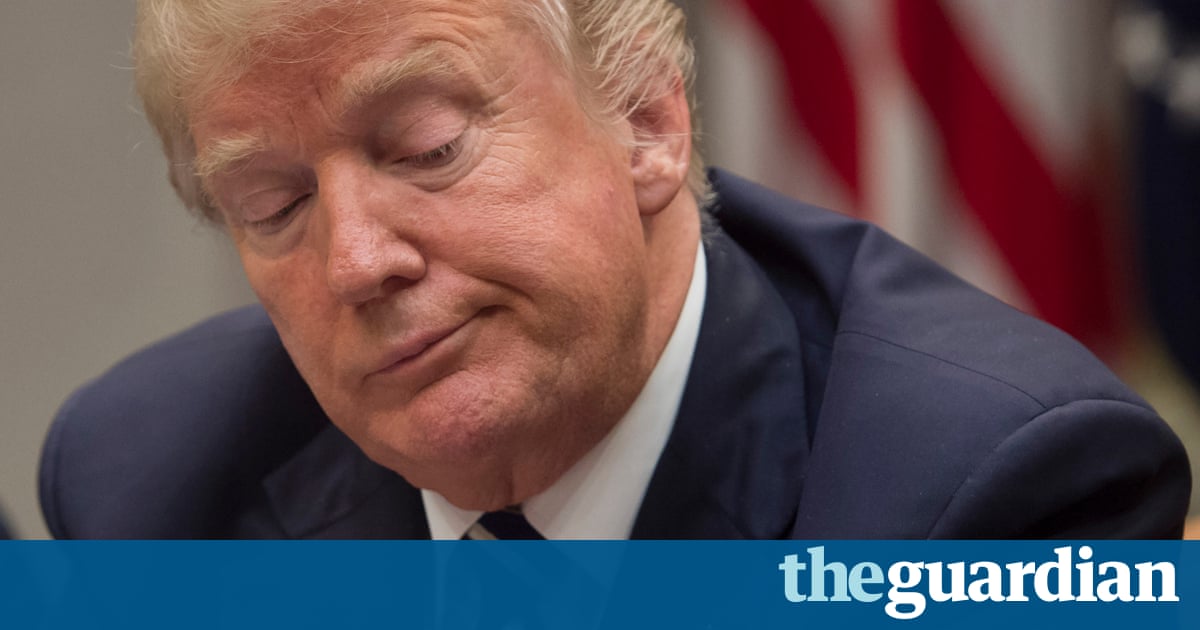 Donald Trump appeared to deny on Friday that he used the phrase shithole countries to describe Central American and African nations during talks with US lawmakers the day before. But one of the senators present contradicted Trump and called the remarks he had heard hateful, vile and racist.
On Thursday, Trump reportedly grew angry during a meeting about protections for immigrants from several countries, and asked: Why are we having all these people from shithole countries come here?
Why do we need more Haitians? he reportedly added. Take them out. He also reportedly suggested the US bring in more people from Norway.
Early on Friday, he denied the derogatory language. The language used by me at the Daca meeting was tough, but this was not the language used, he tweeted, using an acronym for a program to protect young undocumented immigrants. What was really tough was the outlandish proposal made a big setback for Daca!
He later added: Never said anything derogatory about Haitians other than Haiti is, obviously, a very poor and troubled country. Never said take them out. Made up by Dems. I have a wonderful relationship with Haitians. Probably should record future meetings unfortunately, no trust!
But senator Dick Durbin, a Democrat was in the meeting, contradicted him in to local Chicago press on Friday morning. He said the president in the course of his comments said things which were hateful, vile and racist.
He said these hate-filled things, and he said them repeatedly, Durbin said.
I cannot believe that in the history of the White House and the Oval Office, any president has ever spoken the words that I personally heard our president speak yesterday, he continued. Ive seen the comments in the press and Ive not read one of them thats inaccurate.
The Republican senator Jeff Flake also contradicted the president, tweeting, the words used by the President, as related to me directly following the meeting by those in attendance, were not tough, they were abhorrent and repulsive.
The Thursday remarks was first reported by the Washington Post, citing aides briefed on the meeting, and White House spokesman Raj Shah did not deny that the president had used profanity to describe the nations.
Certain Washington politicians choose to fight for foreign countries, but President Trump will always fight for the American people, Shah said Thursday. Like other nations that have merit-based immigration, President Trump is fighting for permanent solutions that make our country stronger by welcoming those who can contribute to our society, grow our economy and assimilate into our great nation.
The president harped on those themes Friday morning, saying that the proposals he saw Thursday were inadequate and even a big step backwards. He claimed without specifics or evidence that the deal would force the US to take large numbers of people from high crime countries which are doing badly.
I want a merit-based system of immigration and people who will help take our country to the next level. I want safety and security for our people. I want to stop the massive inflow of drugs, he said.
That tweet and reported remarks echo Trumps long history of inflammatory comments about race, including years of spreading a false conspiracy about Barack Obamas birth, a campaign announcement calling Mexicans rapists, and a refusal to condemn white supremacists last summer.
Read more: http://www.theguardian.com/us