WANT THIS POST?
Enter your Email Address
The company has spent about $20m on security and private planes for Zuckerberg since 2015. The security funds were required due to specific threats to his safety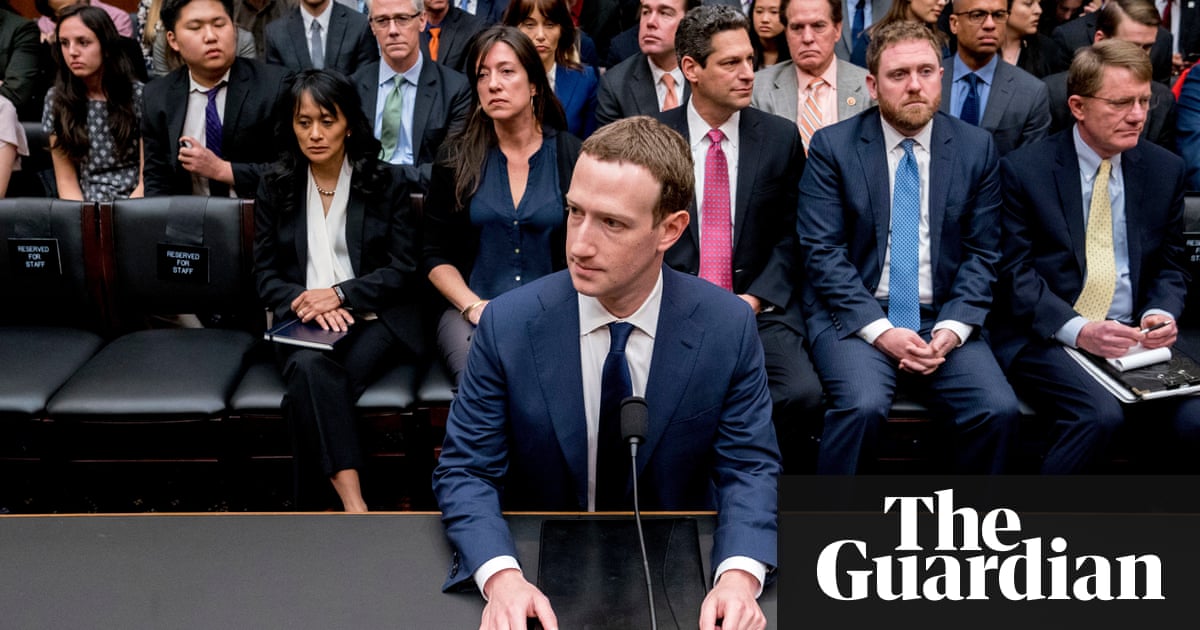 Facebook increased its spending on security for Mark Zuckerberg by 50% last year, the company has disclosed, paying more than $7.3m (5.1m) to protect its top executive.
The security funds were required due to specific threats to his safety arising directly as a result of his position as our founder, chairman, and CEO, the under-fire social media company said in a new filing to US regulators.
Facebook also said it spent more than $1.5m (1m) on Zuckerbergs travel aboard private jets in 2017, meaning that in all the company has spent about $20m on security and private planes for Zuckerberg since 2015.
Security measures at Zuckerbergs home in California are paid for by the company, according to the filing, as well as bodyguards who accompany the 33-year-old on his travels outside Facebooks headquarters.
We require these security measures for the companys benefit because of the importance of Mr Zuckerberg to Facebook, and we believe that the costs of this overall security program are appropriate and necessary, the company said.
Zuckerberg has come under sharp criticism for his companys role in the spread of disinformation and political propaganda online. Last week he faced 10 hours of questions from US congressional committees but escaped largely unscathed.
The hearings were prompted by the disclosure by the Observer that tens of millions of Facebook users had their data harvested by a researcher working with Cambridge Analytica, a political consultancy hired by Donald Trumps 2016 presidential campaign.
The filing to the Securities and Exchange Commission (SEC) said that Zuckerberg continued to take a token $1 (70p) annual salary for his work at Facebook, which he founded as a student at Harvard University.
Zuckerbergs fortune, which fluctuates with Facebooks stock price, has recently totalled about $70bn (49bn). He consistently appears in lists of the worlds top ten richest people.
About $2.7m (1.9m) was spent in 2017 on security for Sheryl Sandberg, Facebooks chief operating officer, according to the company. That total was only slightly higher than Sandbergs security bill in 2016.
Sandberg, who has assisted Zuckerberg on an apology tour since news broke of the exploitation of users data, received a total pay package last year of more than $22.5m (15.8m) in salary, bonuses and company stock.
Facebook said in the filing that the spending totals cited for Zuckerbergs use of private planes include passenger fees, fuel, crew, and catering costs.
Zuckerberg raised alarms last week by stating during the congressional hearings that Facebook collects data of people who have not signed up for Facebook, apparently for security reasons.
No further information was offered on this disclosure, prompting calls from privacy campaigners for Facebook to explain how it gathers data on non-users and what information is retained by the company.
Zuckerberg also warned last week of an online propaganda arms race with Russia and said that fighting interference in elections around the world was now his top priority as Facebooks boss.
Earlier this month the company said it had discovered and removed 273 accounts and pages that were being run on its platforms by the so-called Internet Research Agency (IRA), a notorious Russian government troll farm.
The IRA has repeatedly used complex networks of inauthentic accounts to deceive and manipulate people who use Facebook, including before, during and after the 2016 US presidential elections, Alex Stamos, Facebooks chief security officer, said in a blog post announcing the action.
Prosecutors working for Robert Mueller, the special counsel, have charged Russian operatives with using social media platforms including Facebook to pose as American activists and sow political discord during the 2016 campaign.
Read more: http://www.theguardian.com/us