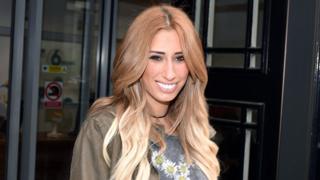 Stacey Solomon has hit out at gossip magazines for making women feel as though 8220;they8217;re not good enough8221;.
The TV presenter was featured on this week8217;s cover of Now magazine with the headline 8220;Stacey 8216;boring8217;, 8216;desperate8217;, 8216;cheap8217; 8211; why fans are sick of her8221;.
The 28-year old Loose Women panellist shared the cover with her 1.44 million Twitter followers, writing: 8220;That8217;s the meanest thing I8217;ve ever seen.8221;
The BBC has contacted Now magazine for a response.
In a follow-up tweet, Solomon accused the magazine of 8220;constantly tearing people down in a bullying manner,8221; and asked Now to explain itself in light of the large number of tweets in support of the former X Factor singer.
Speaking to BBC Radio 5 Live, Solomon said: 8220;I think a lot of people think it is part and parcel of the job and it8217;s water off a duck8217;s back, don8217;t worry.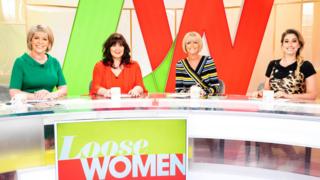 8220;And the majority of the time I do try and adopt that mentality, because I don8217;t want anybody to have the power to make me feel a certain way. I want to be in control of how I feel and, you know, no matter how much somebody tries to drag me down I want to be able to go 8216;NO… I am not allowing you to do that.8217;
8220;But sometimes it does get in, I am a human being and sometimes it does really hurt.8221;
Solomon, who has worked with Childline and the NSPCC as a body image campaigner, cited a Children8217;s Society survey which suggested more than a fifth of 14-year-old girls in the UK said they had self-harmed.
She said she believes negative comments in the media help fuel a feeling of self-doubt amongst young people.
8220;It8217;s not so much the comments towards me that really upset me, I think it8217;s the insinuation that nobody is good enough and the message that sends out to people and the effect that it has on people that actually really brings me down more than anything.
8216;Subliminal messages8217;
8220;It is just the messages we are giving out to people who might not have been able to spend the last 10 years building up a thick enough skin to bat these comments away 8211; and subliminally telling people they are not good enough, that they need to change and that8217;s why they8217;re getting dumped or their relationship has broken down or they8217;re losing friends, it8217;s because they8217;re not good enough.
8220;I just think that8217;s an awful, awful message and it really does get to you sometimes, you just think 8216;I cannot believe this circus8217; and 8216;why we are doing this to young people?'8221;
A number of Solomon8217;s celebrity friends rallied around her with supportive messages, including Strictly contestant Ashley Roberts and singer Olly Murs, who tweeted: 8220;Can8217;t believe they have used this as a headline. What a load of rubbish!8221;
Former I8217;m A Celebrity winner Vicky Pattinson wrote a long Instagram post, in support of her friend, ending it by saying: 8220;Love you Stacey, don8217;t let anything rain on your parade you star.8221;

Click here to listen to the full interview. The Anna Foster programme is broadcast on BBC Radio 5 Live, Monday to Thursday, 10:00 8211; 13:00 BST.
Read more: http://www.bbc.com/news/uk